Wilson D9 Irons - Steel Shaft
DESIGNED UNLIKE ANYTHING
TO OUTPERFORM EVERYTHING
THE LONGEST D9MN DISTANCE IRONS
Using a revolutionary approach to iron design, our generative process compared hundreds of D9 head shapes and Power Hole layouts in the ultimate pursuit of game-improving performance. D9 irons launch higher and spin lower while delivering incredible stopping power for pinpoint accuracy. With D9, playing is believing.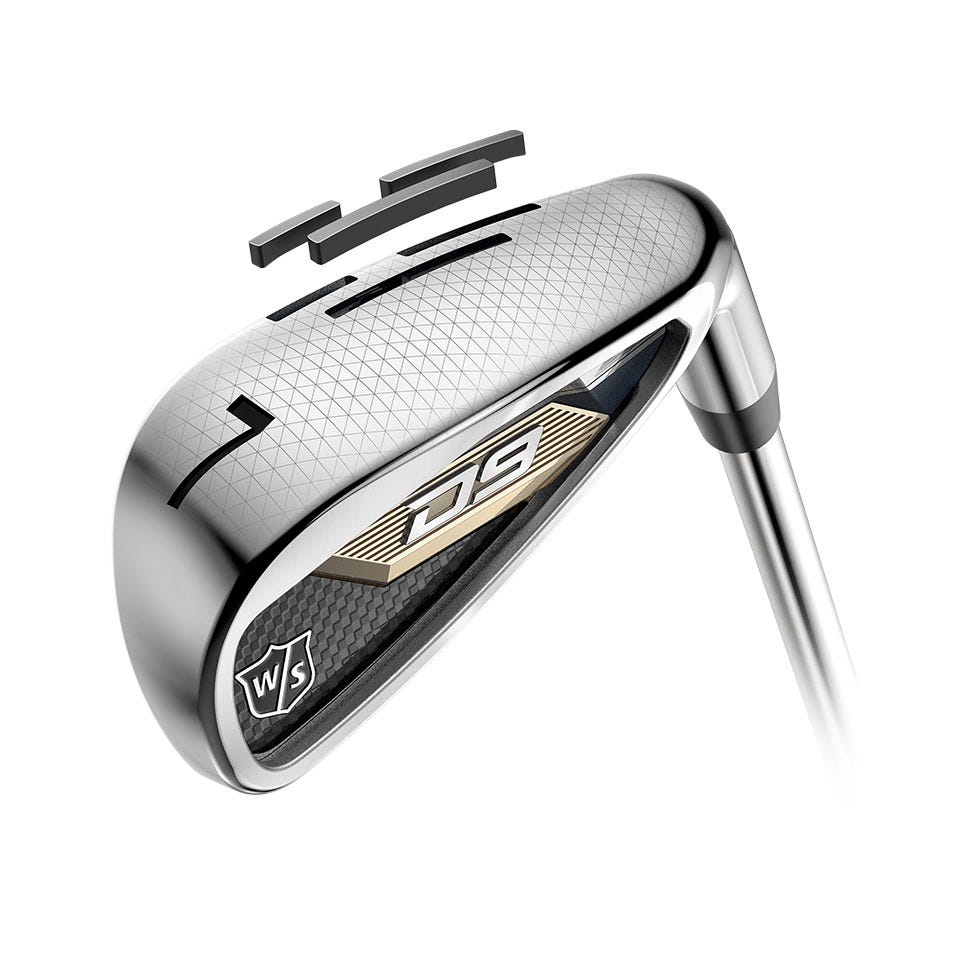 EFFORTLESSLY HIGHER SPEEDS AND GREATER DISTANCE
Strategically positioned, urethane-filled Power Holes enable maximum face flex for improved speeds and an expanded sweet spot you can't miss.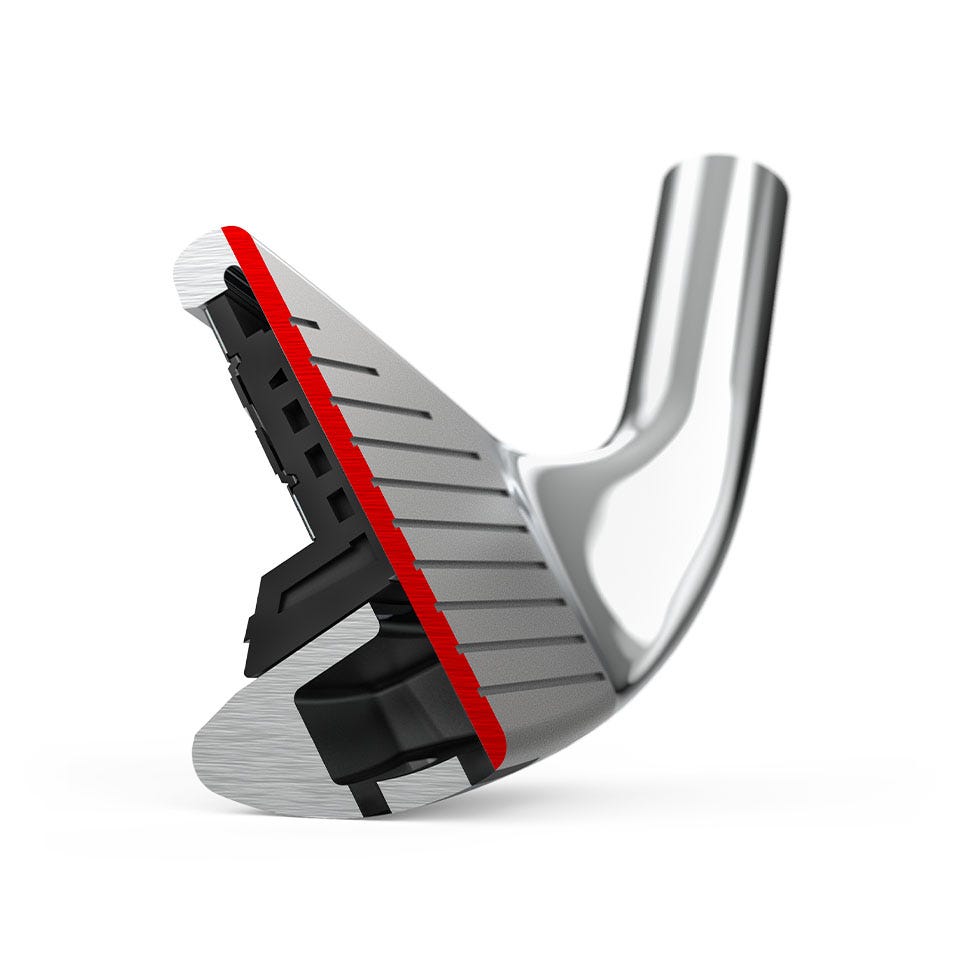 CONSISTENCY EQUALS CONFIDENCE
Our lowest-ever center of gravity makes it easier than ever to launch the ball and make it spin consistently.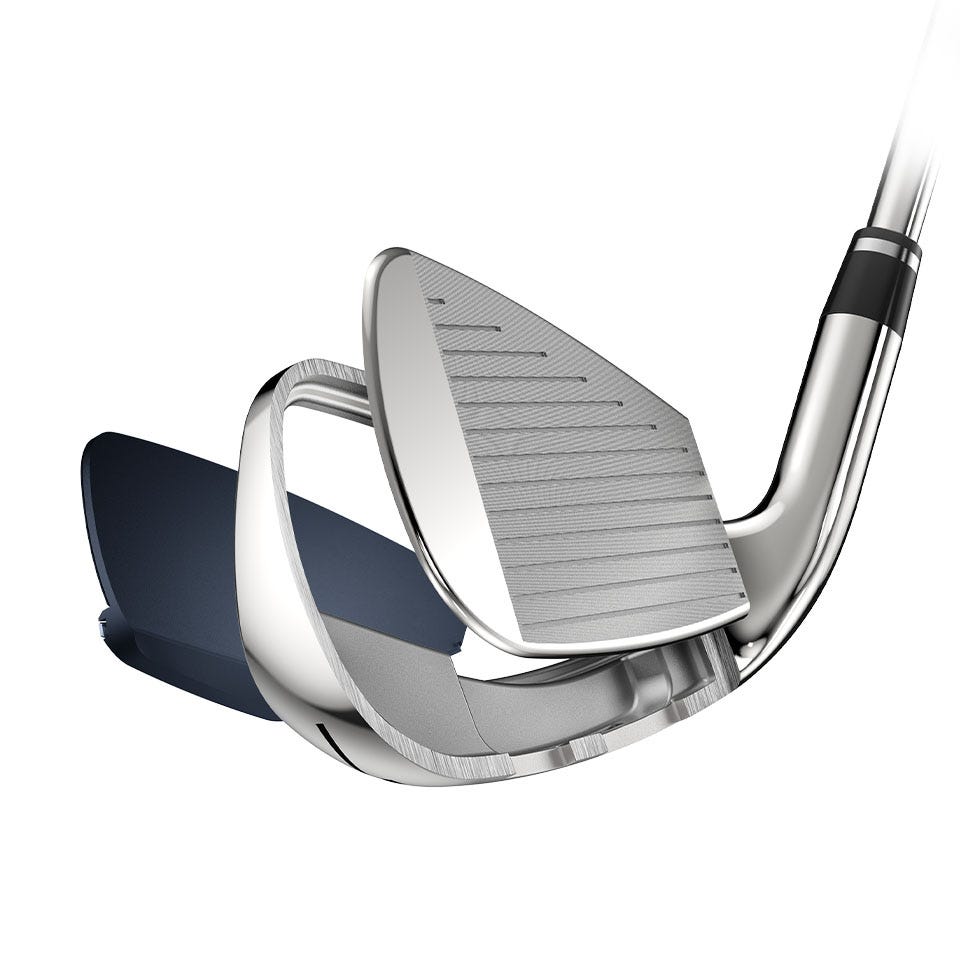 LOOKS THE BUSINESS. HANDLES THE COURSE.
The game improvement features you want, concealed in a player's iron aesthetic you'll love.
| CLUB | 4* | 5 | 6 | 7 | 8 | 9 | PW | GW | SW* |
| --- | --- | --- | --- | --- | --- | --- | --- | --- | --- |
| LOFTS | 18 | 21 | 24 | 27 | 32 | 37 | 42 | 47 | 53 |
| LIE | 60 | 61 | 61.5 | 62 | 63 | 63.5 | 64 | 64 | 64 |
| LENGTH | 39 | 38.5 | 38 | 37.5 | 37 | 36.5 | 36 | 35.75 | 35.5 |
| BOUNCE | 2 | 2 | 2 | 3 | 5 | 6 | 6 | 6 | 6 |
| HOSEL OFFSET | 0.256 | 0.236 | 0.216 | 0.196 | 0.176 | 0.156 | 0.136 | 0.116 | 0.086 |
| SWING WEIGHT STEEL | D1 | D1 | D1 | D1 | D1 | D1 | D1 | D1 | D1 |
| SWING WEIGHT GRAPHITE | D0 | D0 | D0 | D0 | D0 | D0 | D0 | D0 | D0 |