Cleveland Frontline Elite ELEVADO Slant Neck Putter

WINNER


2023 Golf Digest
Hot List Gold Medal

One of our most popular Putter head shapes ever, ELEVADO features a winged mallet design paired with a Slant Neck hosel, best suited for a slight arc stroke.

With a one-of-a-kind Tungsten SOFT face, model-specific sole/counterbalance weighting, and our 2135 Technology, everything about Frontline Elite is designed to help you hit straighter putts with consistent distance and incredible feel.



STRAIGHT. FORWARD.
On Frontline Elite, a new Tungsten SOFT face pulls the Center of Gravity way forward. That's right, we made the face an actual weight. Why? It's simple, really. Straighter putts. Radical? Maybe. Revolutionary? Totally.
BEHIND THE SCENES OF A FORWARD CG
Alrighty, gather round, class. When you strike a Putter off-center, it rotates, imparting sideways forces that push your putt off-line. But with a rear-biased CG, the effect gets exaggerated.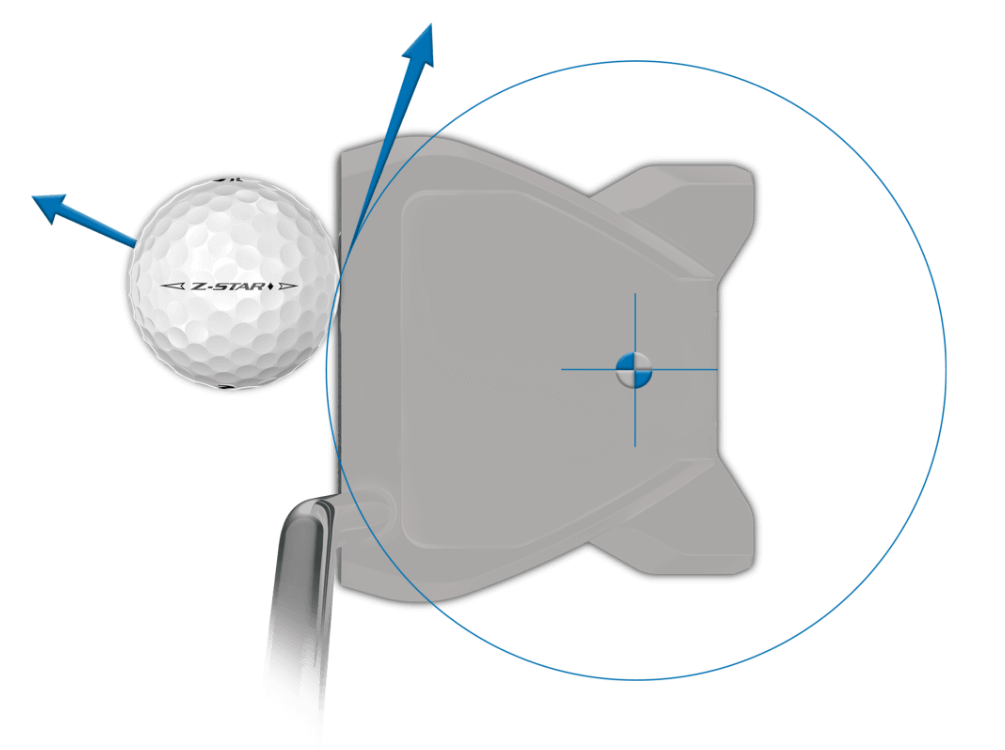 REARWARD CG PUTTER
See that huge circle in the graphic above? That's the path of rotation for this Putter's face. So, if you hit the ball off-center, the face's movement along this large arc is going to shove your putt far off-line.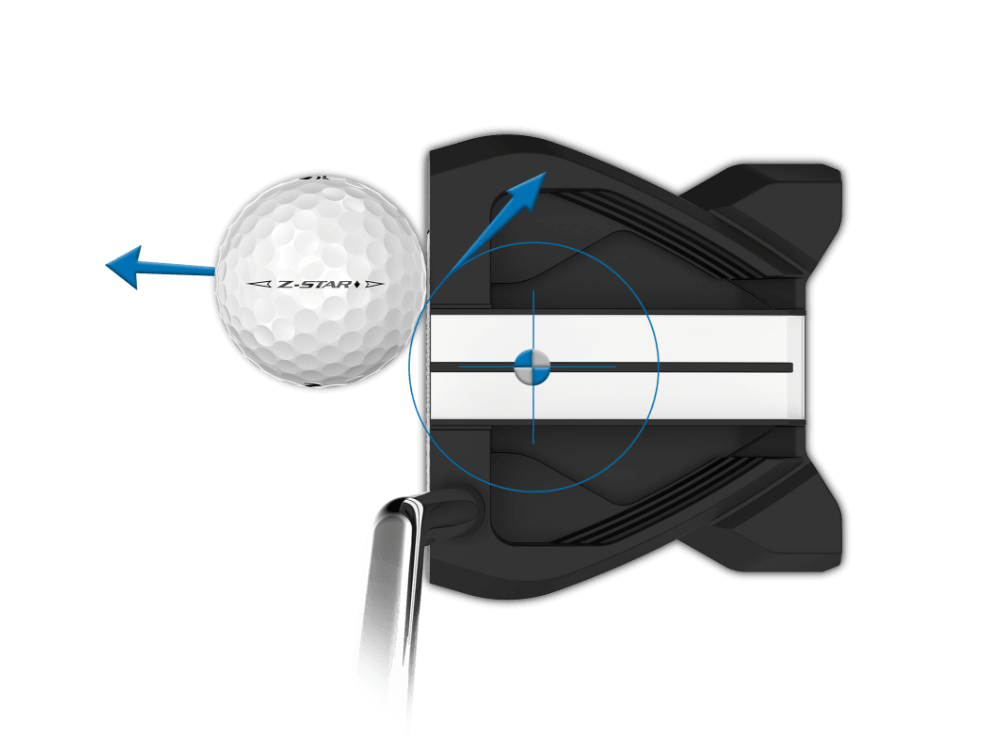 FORWARD CG PUTTER
The same miss-hit on a front-weighted Putter causes its face to rotate along a small arc. See the small circle above? That smaller arc means less off-line force, so miss-hit putts roll straighter.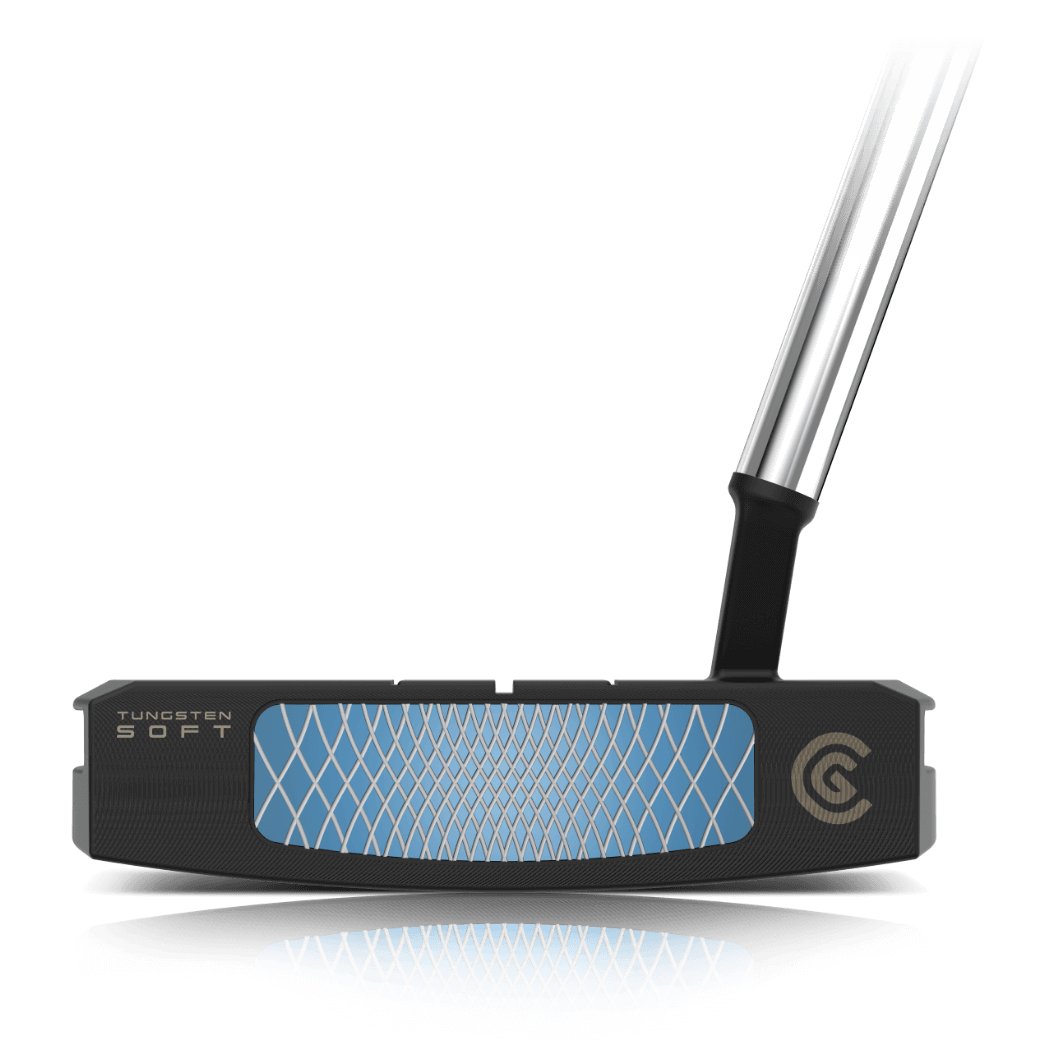 TUNGSTEN SOFT
See those densely-grouped grooves in the center of the face gradually spreading out toward the heel and toe? Cool, right? That's our Speed Optimized Face Technology (SOFT).
Those grooves balance energy transfer across the face, so even if you miss the center, putts still make it to the hole without stopping short.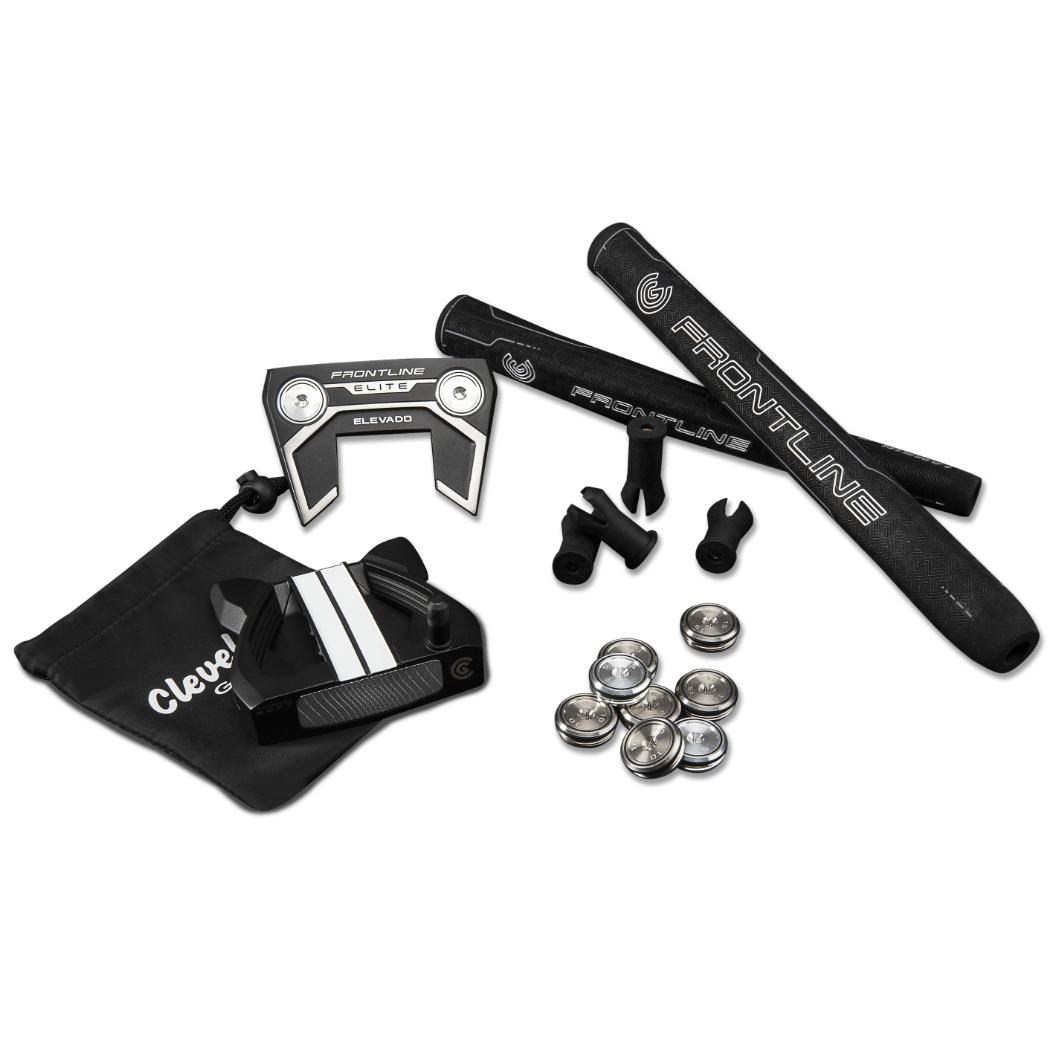 CONSISTENT SWING FEEL
New, adjustable sole weights in the head of every Frontline Elite model, along with counterbalance weights beneath the grip, ensure swing feel is consistent no matter which model or shaft length you choose.
If you prefer a heavier or lighter feel, sole weight pairs or full sets are available for order, separately.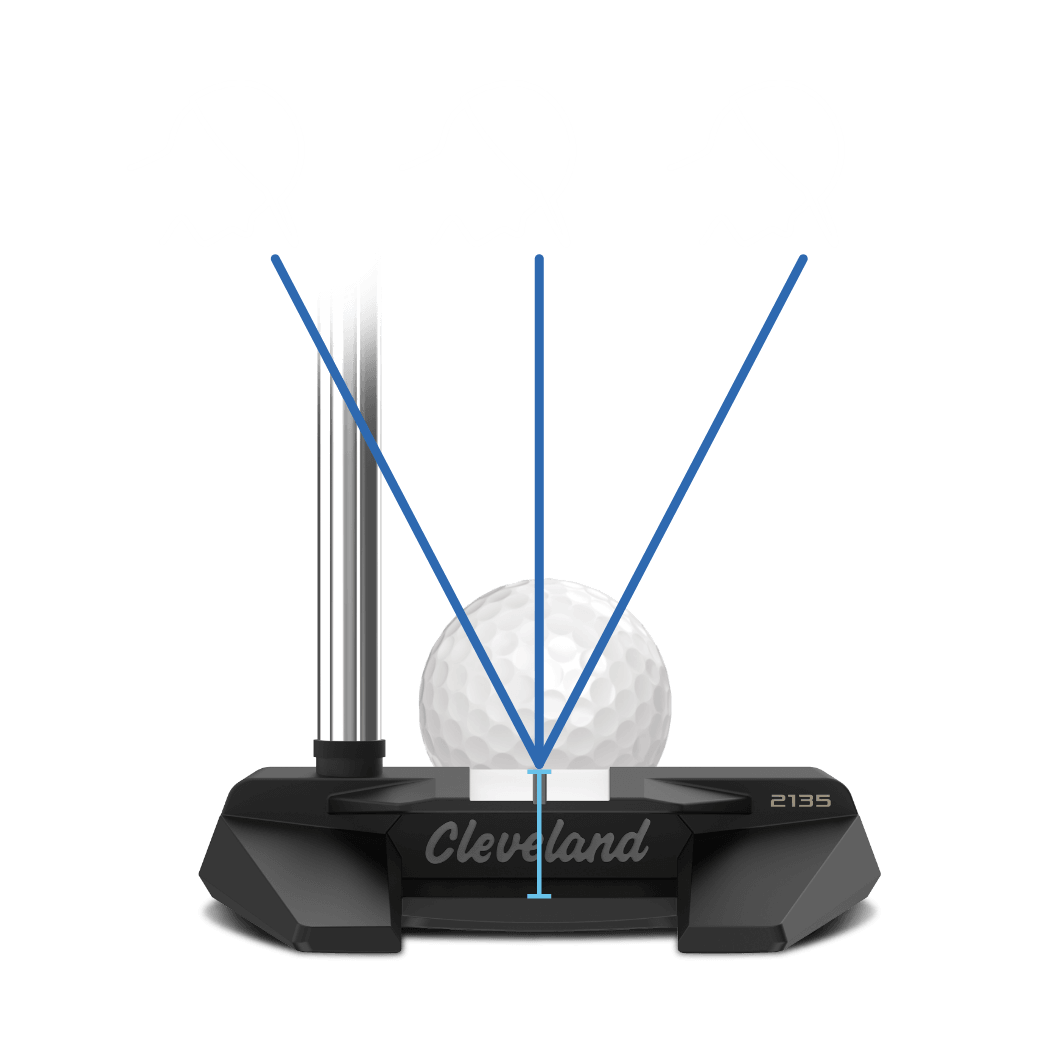 CONSISTENT AIM
Consistent alignment depends on your eyes being directly over the ball, every time, which is a taller order than most think. Our 2135 Technology—featured on all Frontline Elite mallets—positions the sightline on the exact center axis of the ball to help you achieve perfect alignment every time, regardless of your address.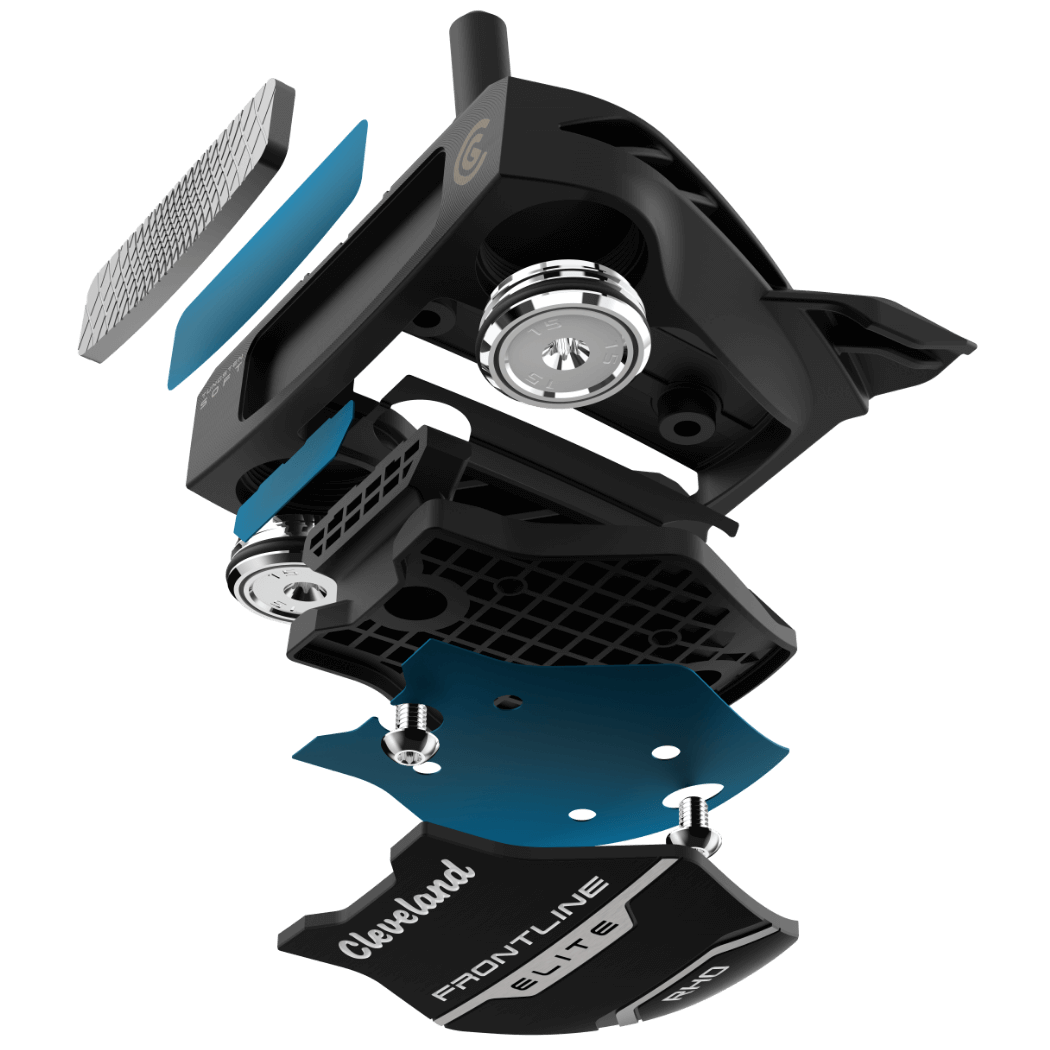 MULTI-MATERIAL DESIGNS
To provide the full-bodied look mallet players prefer, the weighting required for great feel, and a performance-enhancing forward CG, Frontline Elite's full mallets use advanced, multi-material designs. Lightweight aluminum, ABS polymer, steel, and tungsten are all carefully assembled to give you optimal performance with premium looks, feel, fit, and finish.
To top it off, all Frontline Elite models are finished in a new, specialized coating that delivers a deep black look with an anti-smudging effect.
CHOOSE YOUR
 

STROKE

, THEN YOUR

 

SHAPE

.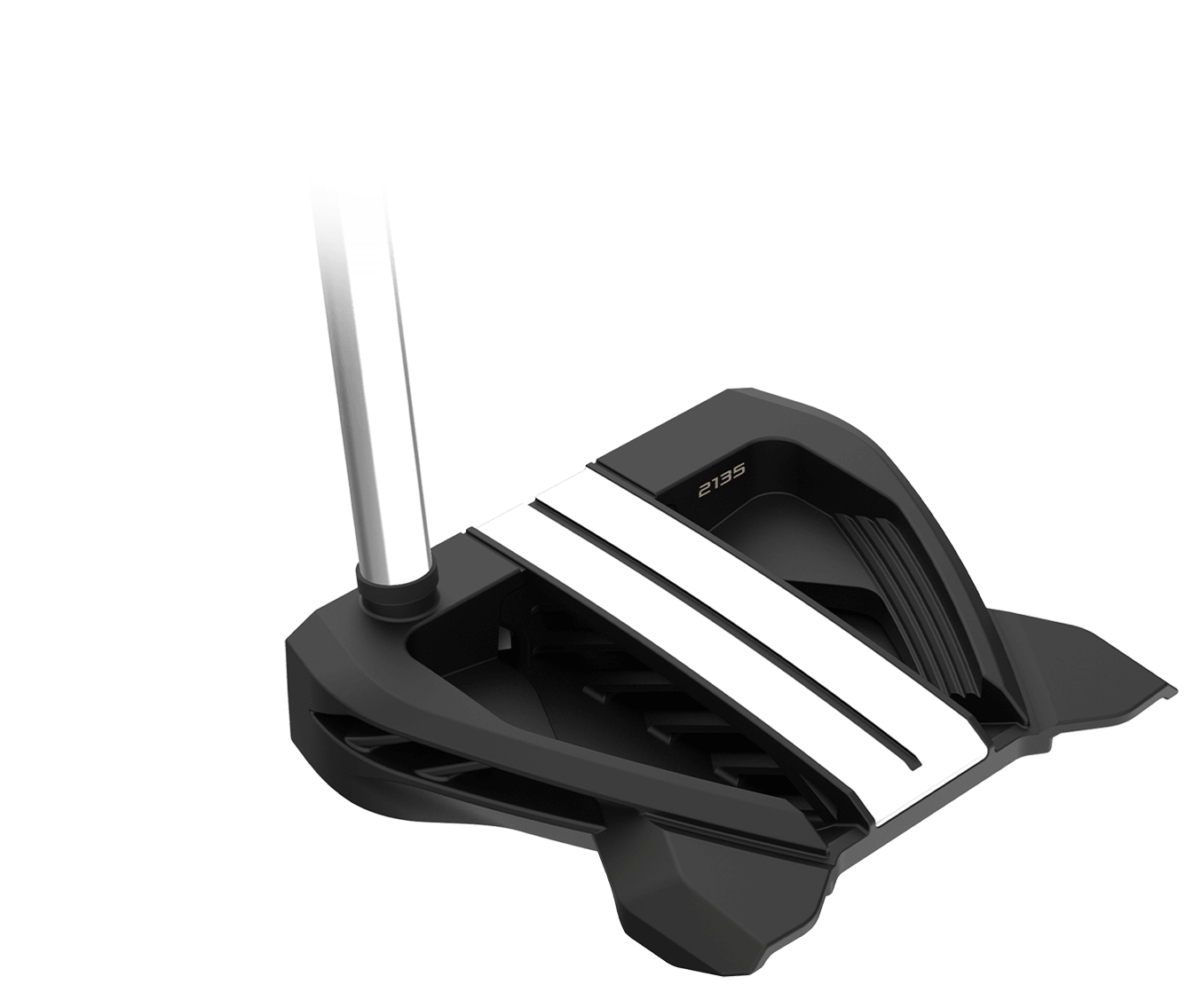 STRAIGHT STROKE ALIGNMENT
For players with a "straight back and straight through" stroke type, Frontline Elite uses a high-contrast alignment line paired with a single bend hosel.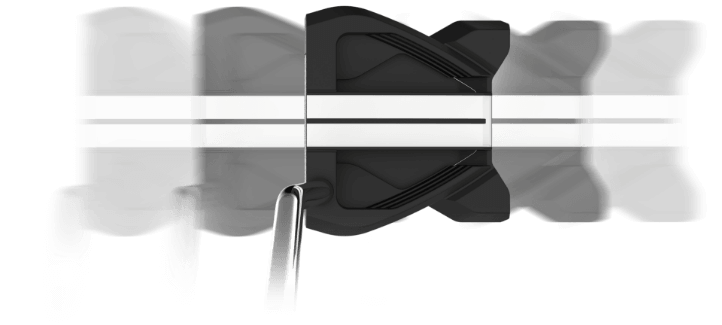 STRAIGHT STROKE GRIP
Lamkin SINKFIT Pistol helps hands stay quiet during the stroke, while still maintaining feel and control.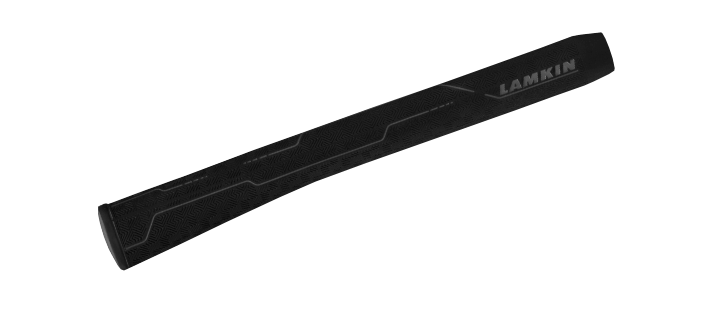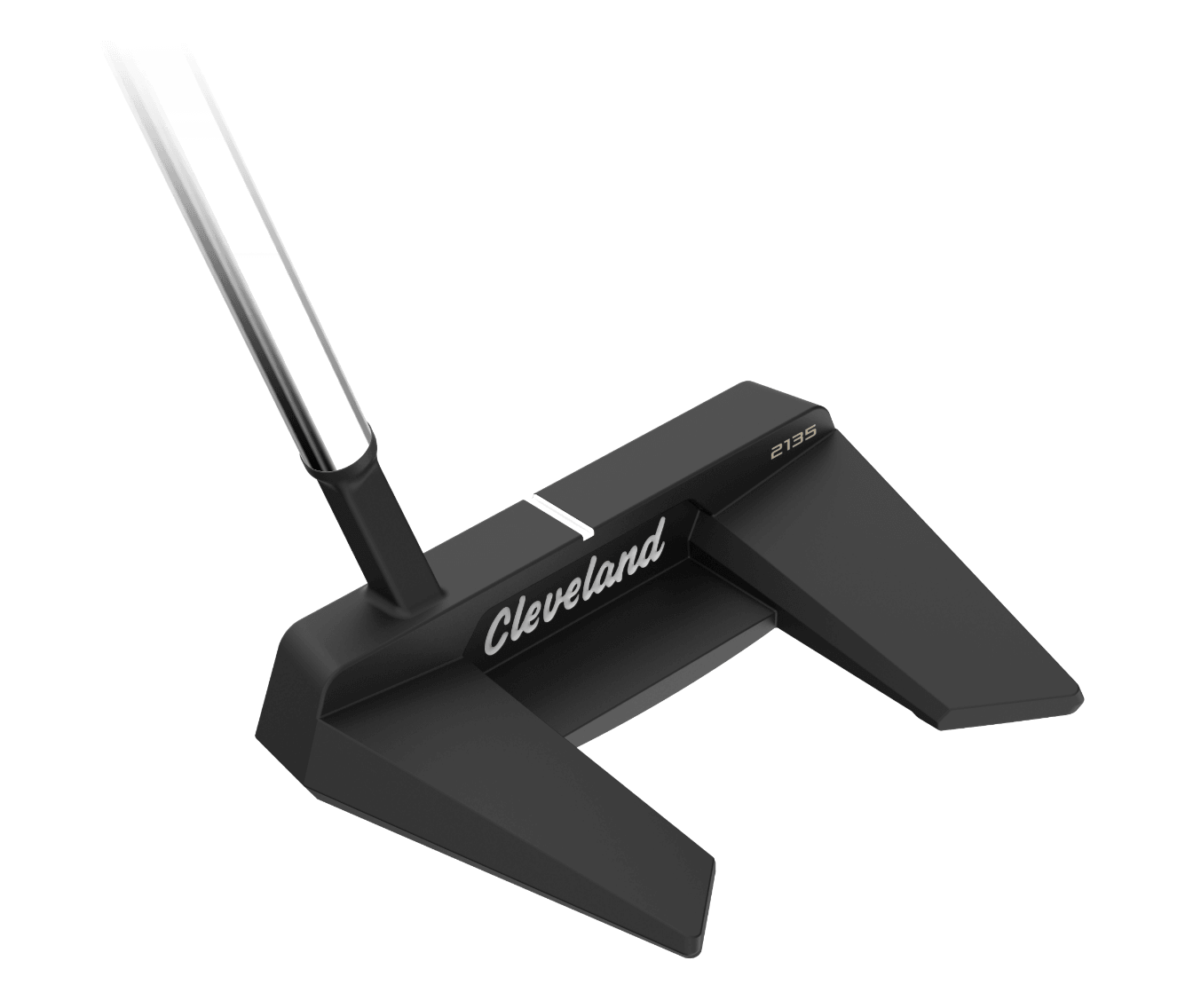 SLIGHT ARC STROKE ALIGNMENT
For those with a slight arc stroke, Frontline Elite features a single alignment line with a slant neck or plumber's neck hosel.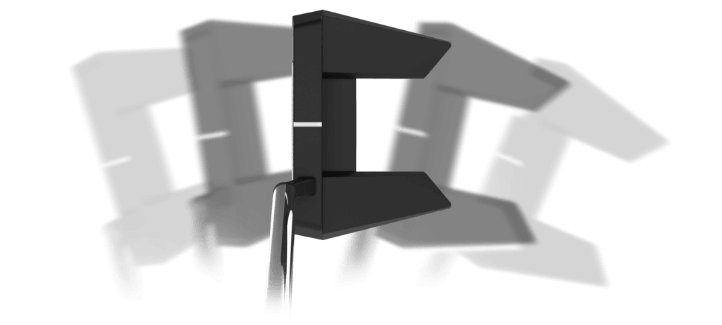 SLIGHT ARC STROKE GRIP
Lamkin SINKFIT Skinny Pistol is designed to facilitate natural hand turn through an arcing stroke.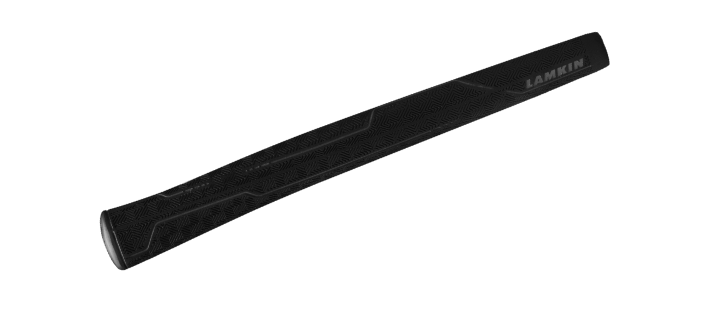 SPECS
| MODEL | HOSEL | TOE HANG | STROKE TYPE | ALIGNMENT | GRIP | LENGTH | SOLE WEIGHTS | LIE | LOFT |
| --- | --- | --- | --- | --- | --- | --- | --- | --- | --- |
| ELEVADO | Slant Neck | Moderate | Slight Arc | 2135 Line | Standard | 34", 35" | 2x15g, 2x10g | 70° | 3° |
| RHO | Single Bend | Face Balanced | Straight | 2135 Contrast Line | Oversize | 34", 35" | 2x15g, 2x10g | 70° | 3° |
SHAFTS

GRAPHITE UST MAMIYA ALL-IN

Think we'd offer a premium Putter without a premium shaft option? No chance. For a $50 upcharge, Frontline Elite offers an ALL-IN shaft upgrade from UST Mamiya. ALL-IN syncs with Frontline Elite's other performance features to offer better balance and feel. Its 26% stiffer profile means up to 10% more consistent face angle at impact.
| SHAFT | MATERIAL | WEIGHT |
| --- | --- | --- |
| UST ALL-IN Straight | Carbon Fiber/Steel | 109g |
STEEL STEPLESS CHROME

For those who prefer a more traditional option, the stock chrome shaft is stepless for clean, classic looks and the strokes to match.
| SHAFT | MATERIAL | WEIGHT |
| --- | --- | --- |
| Stepless Chrome Straight | Steel | 122g |
GRIPS

SLIGHT ARC: LAMKIN SINKFIT SKINNY PISTOL


Models: 1.0, ELEVADO Slant Neck, CERO Slant Neck, RHO Slant Neck
The slimmest grip in the SINKFIT line, the SINKFIT Skinny Pistol features Lamkin's Fingerprint Technology and Genesis Material for a secure feel and unmatched durability. A classic pistol design allows for the hands to naturally turn over through the stroke and better accommodates an arcing stroke type.
| SIZE | CORE | WEIGHT |
| --- | --- | --- |
| Standard | .580" | 65g |